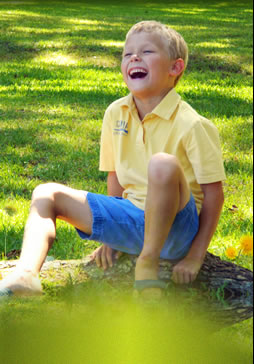 THOMASTON PEDIATRICS, INC.
Dr. Kevin Delli-Gatti, M.D., F.C.P.
403 West Gordon Street
Thomaston, Georgia 30286
(706) 647-1680
HOURS OF OPERATION:
Monday: 9 a.m. - 5 p.m.
Tuesday: 9 a.m. - 5 p.m.
Wednesday: 9 a.m. - 1 p.m.
Thursday: 9 a.m. - 5 p.m.
Friday: 9 a.m. - 5 p.m.
Saturday: Closed
Sunday: Closed



Dr. Kevin L. Delli-Gatti, M.D.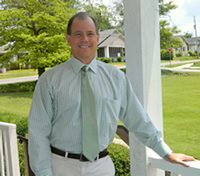 Dr. Delli-Gatti came to Thomaston in 1985 and established Thomaston Pediatrics at the completion of his residency training. He is board certified by the American Board of Pediatrics and a fellow of the American College of Pediatricians. He was born and raised in Fairmont, West Virginia, graduating Summa Cum Laude with a B.S. degree from Fairmont State University in 1978. He graduated from West Virginia University School of Medicine with his M.D. in 1982 and completed his pediatric residency training at C.A.M.C-Charleston Division of W.V.U in 1985. He was named Chief Resident in Pediatrics during his last year of training and received the Dean's prize for professional excellence in the Dept. of Pediatrics. Dr. Delli-Gatti maintains a strong interest and expertise in neonatal medicine and a strong belief in the prevention of disease through the use of routine childhood immunizations.
Dr. Delli-Gatti has 5 children and 6 grandchildren who are the main priority in his personal life. He and his wife, Marilyn, are active in their church and in the raising of their two young daughters. Dr. Delli-Gatti is an avid golfer, runner and fitness enthusiast and enjoys all sports, especially W.V.U football and basketball.
Marilyn Delli-Gatti, R.N. (Nurse)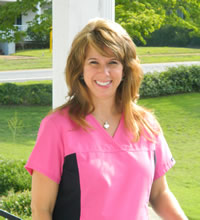 Marilyn Delli-Gatti, RN, BSN has been a nurse for 23 years and has been at Thomaston Pediatrics for 18 years. She also has experience from URMC, Medical Center of Central Ga, and The University of Alabama Birmingham hospitals where she worked on the Pediatric Unit and Neonatal Intensive Care unit. She and Dr. Delli-Gatti have been married for 16 years and have two daughters, ages 5 and 8.

Sara Beth L.P.N. (Nurse)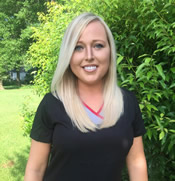 Sara Beth graduated from Southern Crescent Technical College where she received her LPN. She spent one year at Providence Health and Rehabilitation and four years with Amedisys Home Health. Sara Beth has been with Thomaston Pediatrics since December 2015. She is married to her husband of four years, Jeff. They are the parents of two sets of twins, ages 8 and 3. In her spare time, you will find her with her very active twins and her Shipoo, Disney.
Mary Alice Alnutt (Front Office)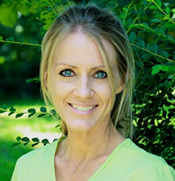 Mary Alice Alnutt is a native to the area, born and raised in Thomaston Georgia. She's been working in the medical field since 1987, and employed full time with Thomaston Pediatrics since March of 1998. Mary is actively involved in Animal rescue and photographing homeless dogs and cats for various rescue organizations. Her outside interests include scenic photography, historic preservation, music, being outdoors, exploring nature, hiking, walking, spending time with her family and friends, and hanging with her two furry children, Poodle Dave and Lil' Suzi.
Shannon Hemphill (Front Office)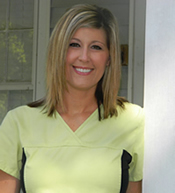 Shannon has been employed with Thomaston Pediatrics since 2004. She graduated from Upson-Lee High School in 1998 and attended Gordon College and Mercer University. Shannon lives in Thomaston with her husband Jason and their four children. In her spare time, you can find her on the ballfield with her son or at the dance studio with her daughters. She is actively involved in her children's academic and extra-curricular activities, but also enjoys reading, exercising, music, and shopping.
Bethany Rowe (Part-time Front Office)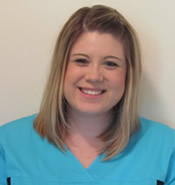 Bethany was born and raised in Thomaston, Georgia. She graduated with a Bachelors of Science degree in Sociology from The University of West Georgia. She has worked part time at Thomaston Pediatrics for the past year. She is married to Brandon, and they have one beautiful daughter, Adalyn Grace. They also have a sweet, fun, and over-the-top puppy, Lucy, who completes their little family. In her spare time, she enjoys spending time with her family, reading, and shopping.
Jessica Walker (Part-time Front Office)
Jessica Walker graduated from Flint River Technical College in 2007 with a degree in Business Office Technology. She has been involved in clerical work for over four years, and has been employed part-time by Thomaston Pediatrics for the last 6 months. She has been married to Eric Walker for three years and she has a fourteen year old step-daughter. The Walker's are expecting their first child together in September.